Drought Busters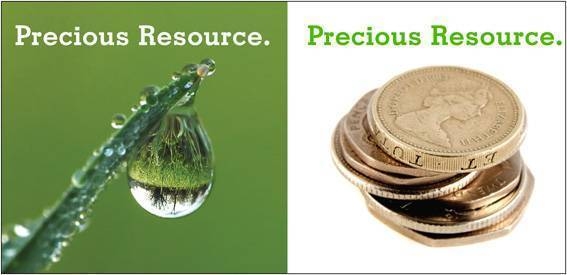 During the summer months your water supply is a precious resource. These innovative products from buyirrigation.co.uk will maximise the effectiveness of this water for your garden keeping your plants healthy and your garden beautiful
Water just where you want it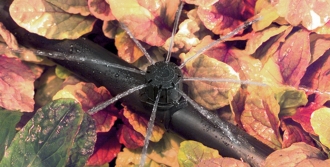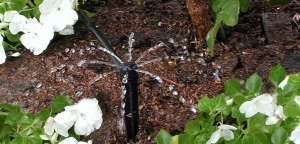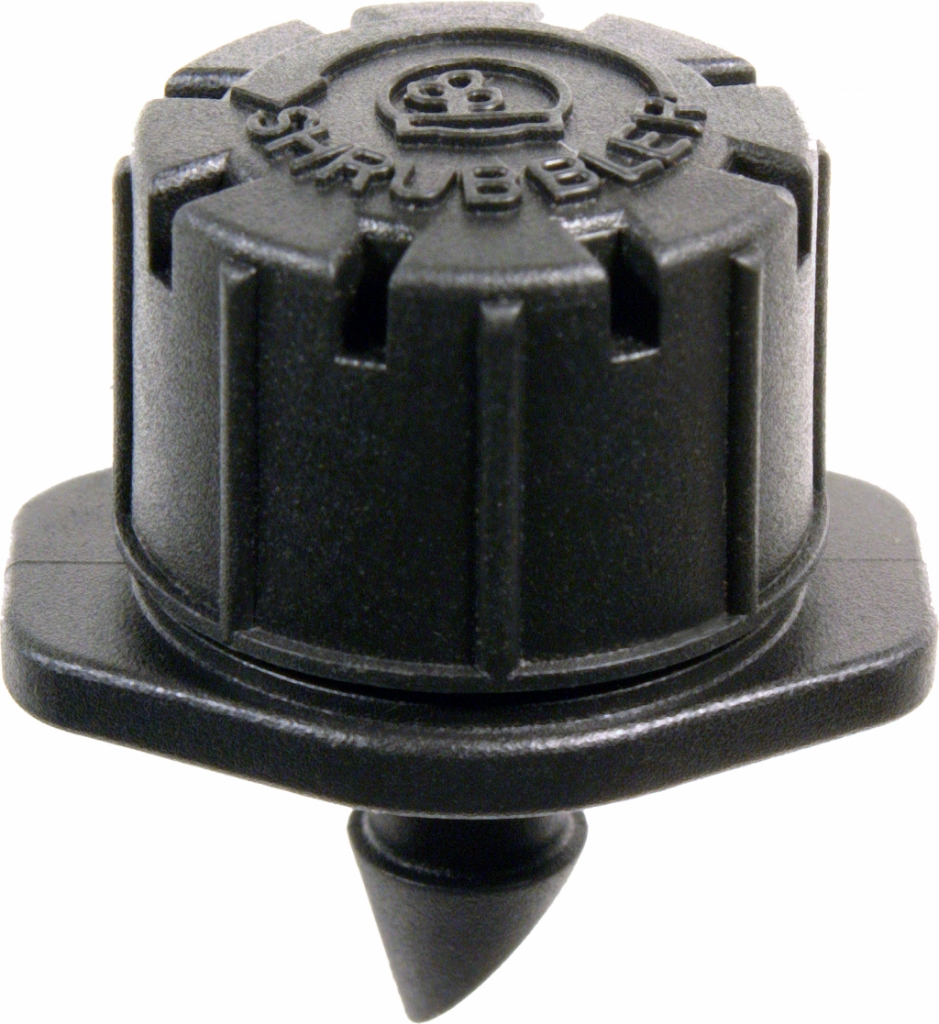 For Watering Hanging Baskets Pots and Planters

The Antelco Shrubbler is an adjustable emitter designed for
hanging baskets, pots and planters. Finger tip flow control regulates from
a little drip to multiple streams. You can even turn the unit off.
There are 2 models available Shrubbler Spike or Shrubbler Barb.
For the Shrubbler Spike connect a 4mm feed pipe to the inlet barb and cut the pipe to length. Then using the spare connector supplied to fit to the 4mm pipe and insert into your main feed. Then stake the Shrubbler into your pot or planter. It couldn't be simpler. Each dripper emits water at between 0 and 40 litres per hour
The Shrubbler Barb is designed to fit directly on to a 16mm or 20mm poly pipe, or on the end of a 4mm pipe inserted into a Deep Drip watering stake

Shrubbler Spike... £0.50 each 10 units for £4
Shrubbler Barb... £0.45 each 10 units for £3.80
4mm PVC feed tube (25m roll)...£10
Feed Pipe (50m roll)...£30) VAT and delivery extra
Barbed connection fittings available at the bottom of the page
---
Drip Irrigation for Borders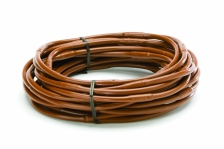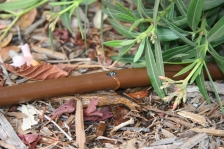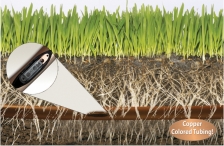 The most efficient method of watering your plants. Water drips directly on to the soil through a pressure controlled outlet every 33cm along the pipe. The pipe can be buried under the soil surface or under mulch making it even motre efficient. Simply snake around your plants or for wider beds create a grid of pipe using plastic push in fittings available from buyirrigation.co.uk. To secure the pipe to the ground use a soil staple and connect to your water tap.
Drip pipe can also be installed under turf. Contact us for more information.
Drip Pipe Available in 25, 50 and 100m rolls
Price - 25m Roll...£20 50m Roll...£38 100m Roll £70
50m Roll 16mm Plain pipe...£30 VAT and delivery extra
---
Fittings for your Shrubbler or Drip System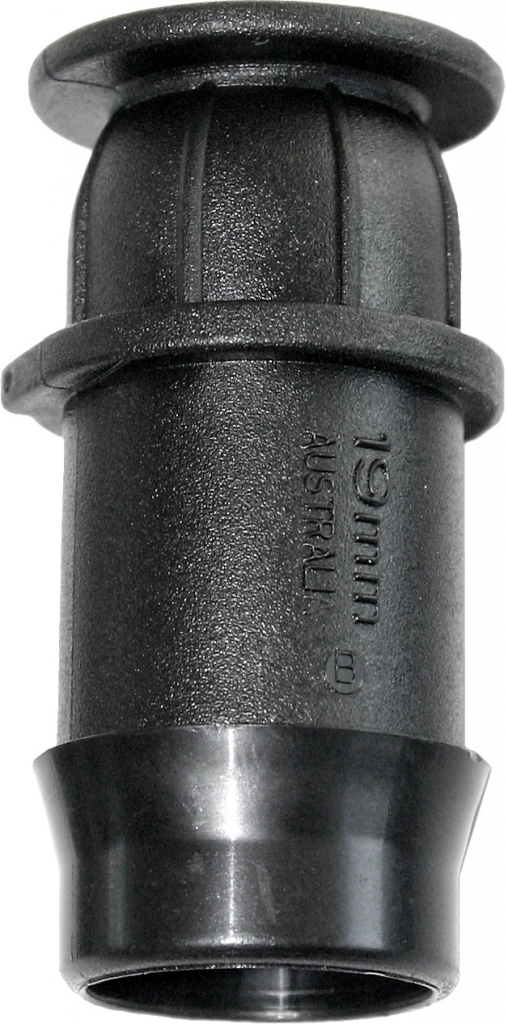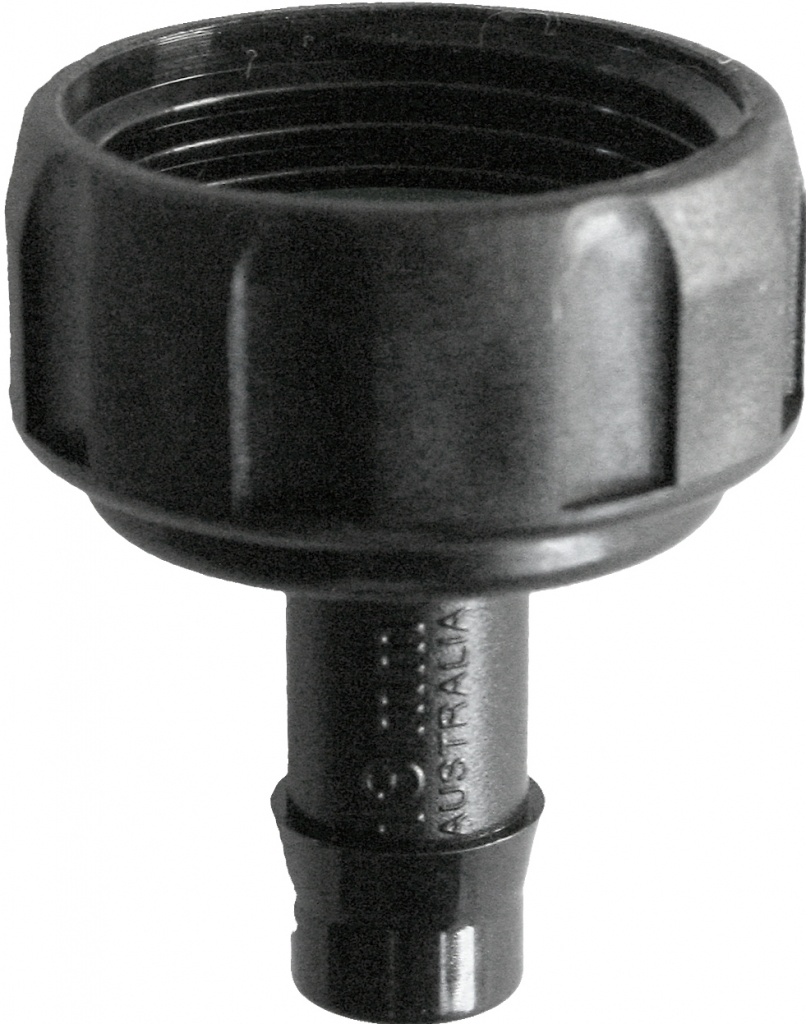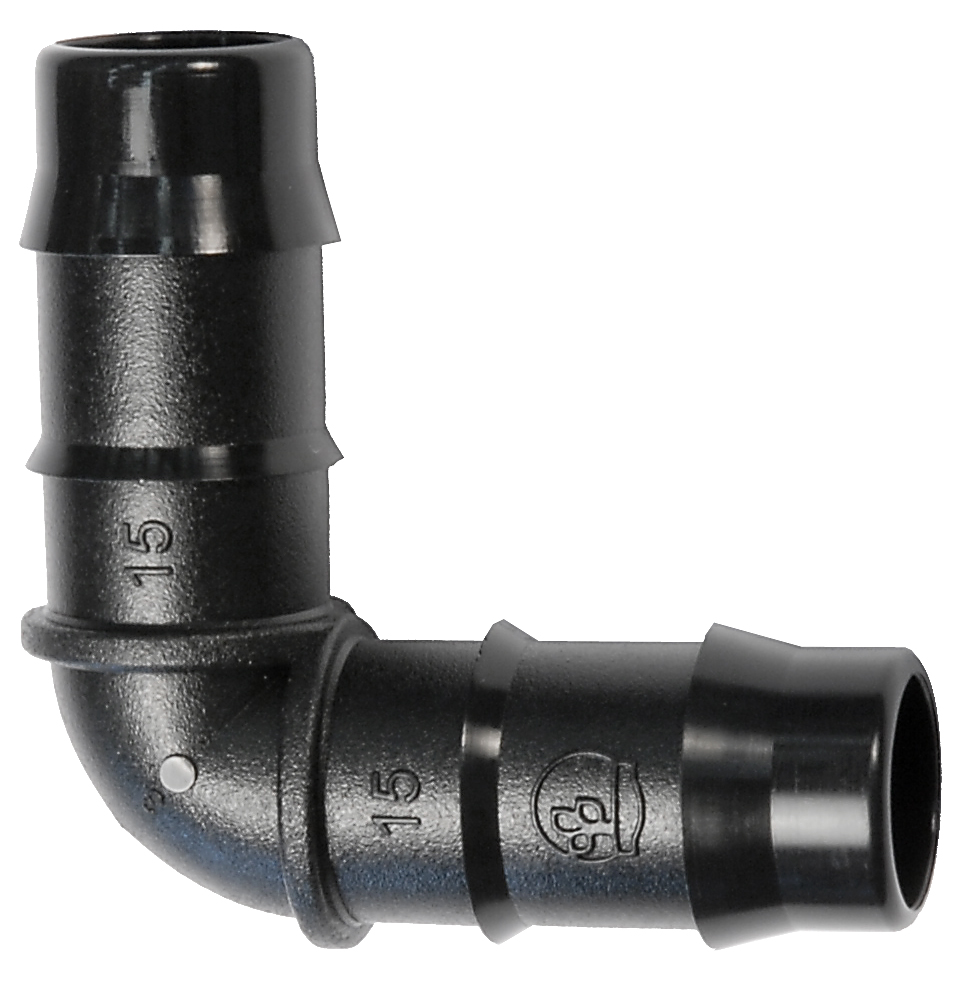 Pipe hold down stakes £0.40 each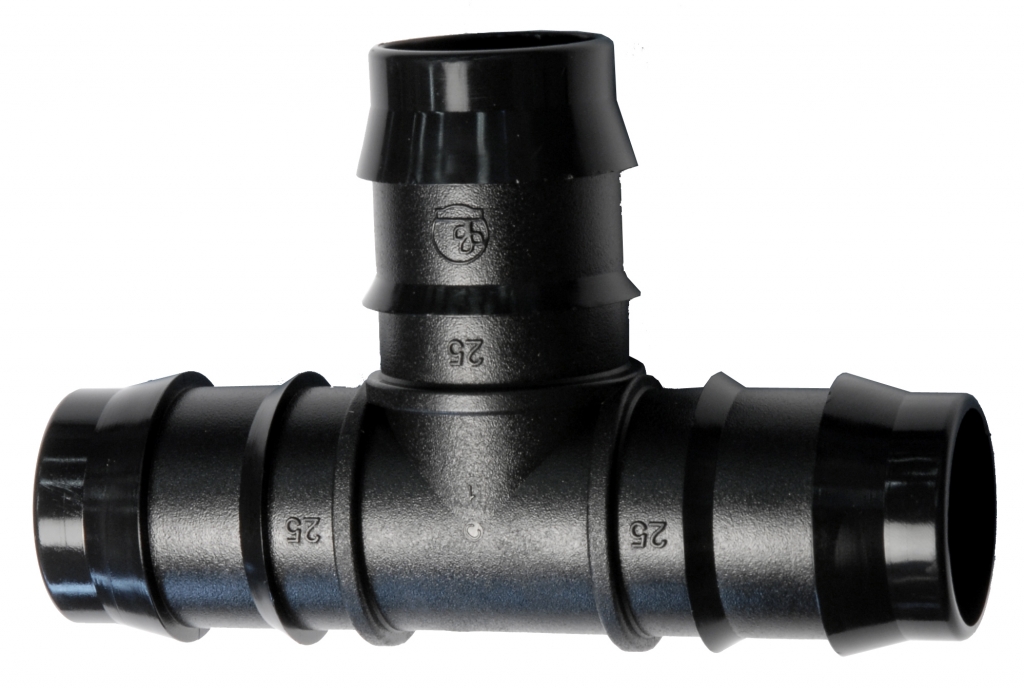 All barbed push in Tees, Elbows, Reducers and Plugs £0.50 each
What about a battery tap timer?
Automate your irrigation system with a Rainbird Battery Timer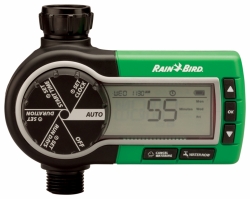 Electronic water timer with LCD and function keys
Up to 2 Starts per day
Watering time duration between 1 minute and 6 hours
Manual start function
Requires 2 x AA alkaline batteries
3/4" female inlet and 3/4"male outlet
Price £45 VAT and delivery extra
Water at night, most efficient - Water whilst you are on holiday - No worries during a busy week
---