Welcome to the buyirrigation.co.uk website.
Our Services
Whatever your requirement for professional quality irrigation equipment or water delivery solutions, buyirrigation.co.uk is here to help. Our unique service is here to supply you the product and give you all the technical assistance you require to ensure the product is installed in the correct manner and operated sucessfully.
Product Supply
Whether you require sprinklers, valves control systems, pumps, pipework or fittings, for golf, sports, commercial or residential applications, buyirrigation.co.uk are able to offer a solution. We deal with all the major irrigation manufacturers in the world producing professional irrigation equipment.
Products wherever possible, are sourced rapidly from stock or our suppliers and can be delivered directly on express couriers if required.
Help and Advice
A service often ignored with internet sales. We have no complicated buy and checkout facility. buyirrigation.co.uk not only sell product, but offer help and advice on any water engineering issue. Any enquiry will be dealt with by a water and irrigation expert who is able to advise you on the best product, as well as design and installation issues.
Irrigation Packages
buyirrigation.co.uk offer a number of packaged irrigation kits for self installation. The ProBowl bowls green irrigation package includes everything available to install a fully automatic irrigation system. With modular pricing the system can be installed in two stages to minimise the cost.
Other kits available for Tennis, Greyhound Tracks, Garden Irrigation and Equestrian facilities.
buyirrigation.co.uk is comitted to offer efficient water saving products for your garden and landscape, golf course or sports facility.
DROUGHT BUSTER : GARDEN : GOLF : BOWLS : EQUESTRIAN
**NEW PRODUCT**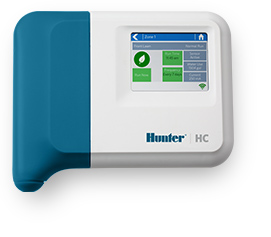 Hydrawise WiFi enabled irrigation controller
6 or 12 station models. Expansion modules to 36 stations
PRICES FROM £250
Vat and Delivery Extra
Manage from Anywhere in the World
Control from your phone, tablet or web browser worldwide.
Remote access to view manage and monitor your controller
Save Water
Hydrawise uses Predictive Watering to adjust your watering schedule based upon your local weather forecast. Save water automatically managing water use based on temperature, predicted rainfall or actual rainfall. Your plants get exatly what they need
Know your Water Usage
The Hydrawise interface aalow you to view the water usage for each watering cysle. Set up app notifications or SMS alerts for instant notice when a zones water usage is abnormal
Save Time
Use your mobile device or computer to access the easy to use interface. You decide your watering needs and Hydrawise will take care of the rest